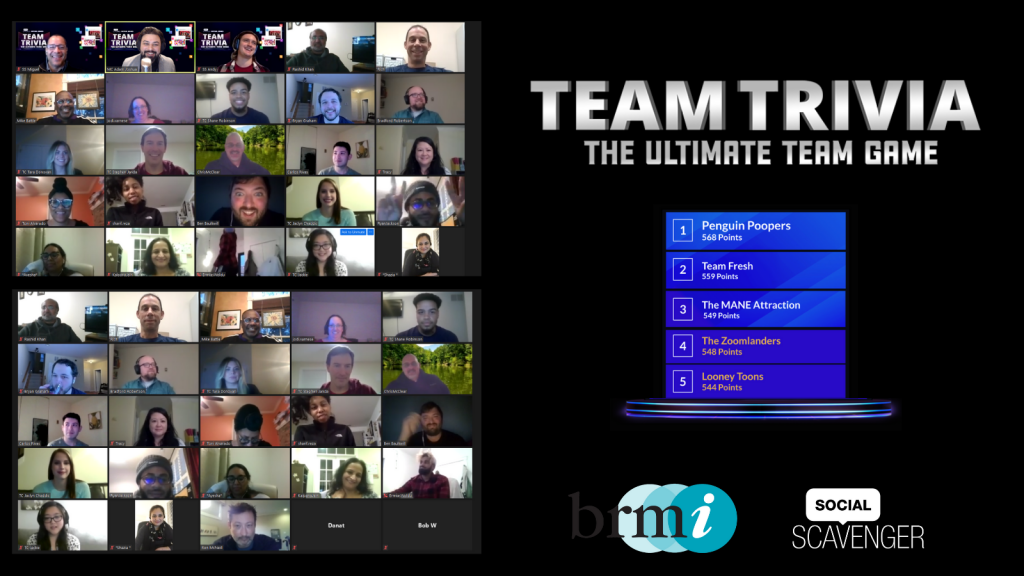 On January 14, BRMi held a virtual trivia event, featuring three rounds of action with puzzles, riddles, and other conundrums! Between rounds, teams reviewed the leaderboard before returning to breakout rooms for more action. The top teams were rewarded with Amazon gift cards.
We also held our Annual Awards Event on the 26th of March. BRMi recognized its outstanding individuals and teams in four categories: company culture, client engagement, applied innovation, and business growth. Congratulations to all the recipients for your outstanding efforts and achievements!
Virtual events are one of the ways the BRMi team stays connected and engaged with one another as remote working continues as common practice. While we're not in the same room, we still meet and greet new hires and build and maintain team bonds.
BRMi President Mike Battle has fostered a continued sense of community through his commitment to support and evolve the changing needs of employees during the global pandemic.