BIG HEARTS AND BRIGHT MINDS

DELIVERING REAL SOLUTIONS
Real solutions begin with bringing together bright minds and big hearts.
We celebrate creativity and cooperation, value integrity, and promote career development in line with company growth and client needs. We encourage our professionals to embrace activities outside of work that make a positive impact in our communities through their time, talent, and treasure.
These characteristics embody our competence as an industry leader in delivering collaborative solutions.
A top workplace for creators, collaborators, and innovators.
We're looking for creative, collaborative, and innovative minds. We need professionals that aim to exceed expectations. Does this sound like you?
Opportunities abound at BRMi. Many of our team members started at a client site but now hold leadership and sales positions in the BRMi corporate office. New hires often come from internal referrals.
At BRMi, every team member is a valued contributor in Executing Change and Accelerating Outcomes. Whether that happens at the client's site or in our corporate office, you make a difference and we know it.
With company and employee-sponsored social and educational events, you will have an opportunity to get to know your peers and build strong professional relationships. Celebrate with them, learn together, and teach one another.
We've got the essential benefits …
BRMi offers tiered medical, dental, and vision insurance plans; a 401(k) plan with company match; accrued, paid time off and holidays; unpaid leaves of absence, depending on circumstance; company paid life, AD&D, short- and long-term disability insurance; employee assistance for a wide range of personal/familial problems; flexible spending accounts; and educational assistance.
…And much more!
BRMi also has internal programs to help you advance your career, let your managers and peers recognize your contributions, and help you stay healthy. Our
Mentoring Program matches you with a team member to drive your career and skill-set to the next level.
Health and wellness programs include weight loss support sponsored by our health insurance provider and an Exercise Reimbursement Program. Our health insurance company also provides a Healthy Pregnancy Program.
Professional Development Program reimburses pre-approved, qualifying, non-degreed courses in an employee's area of specialization or on their career track.
Annual awards are given by executive leadership to our rising stars, role models of the corporate culture, great thinkers and technical pioneers, successful mentors, most effective teams, and more.
At BRMi, you can also earn bonuses in several ways:
Employee referrals are worth a lot to us and to you. Our program provides $3,000 for any referred candidate ($3,500 for a U.S. veteran candidate) who becomes a successful, full-time employee.
Exemplary achievements and contributions can result in a "spot bonus" at any time.
Exemplary annual performance can result in a discretionary bonus.
Start a family! You may qualify for two weeks additional PTO for the birth or adoption of a child.
We're committed to outreach and philanthropy.
A company can only be as strong as the community it supports. Service is a fundamental and guiding principle of BRMi's purpose. We believe our employees play a huge role in enhancing the company's commitment to outreach and philanthropy. Employees are provided opportunities to give back through personal contribution, volunteering efforts, and other forms of charitable involvement, such as the BRMi Cares program.
Many BRMi leaders are proud to serve as board members of the non-profit organizations highlighted. Some of our charities: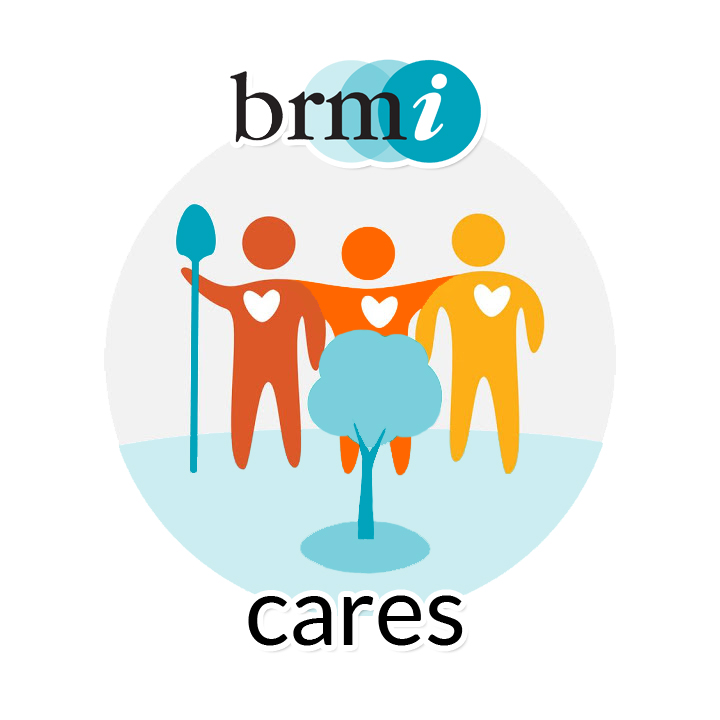 Like to join the team?
BRMi provides equal employment opportunities (EEO) to all employees and applicants for employment without regard to race, color, religion, sex, national origin, age, disability or genetics. In addition to federal law requirements, BRMi complies with applicable state and local laws governing nondiscrimination in employment in every location in which the company has facilities. This policy applies to all terms and conditions of employment, including recruiting, hiring, placement, promotion, termination, layoff, recall, transfer, leaves of absence, compensation and training.