End-to-End
Information Technology Services
Our Frameworks At a Glance
BRMi's frameworks are integrated, tailorable, and support the full lifecycle.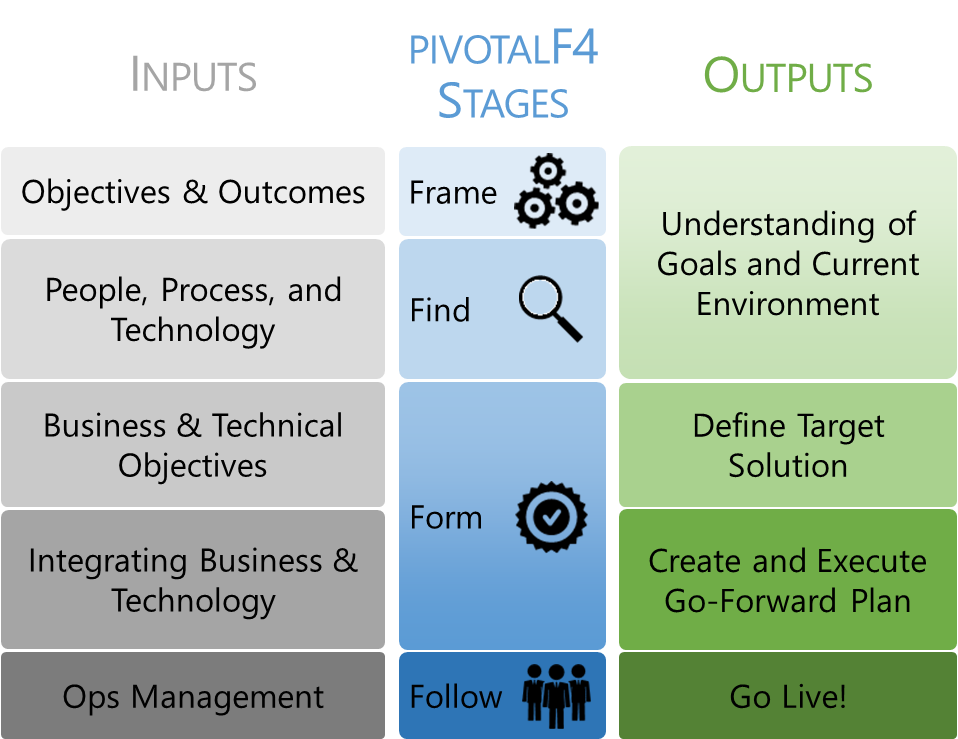 BRMi's pivotalF4® service delivery framework is combined with our Agile and DevSecOps frameworks to provide guidance to our delivery teams.
Read more about pivotalF4 in action.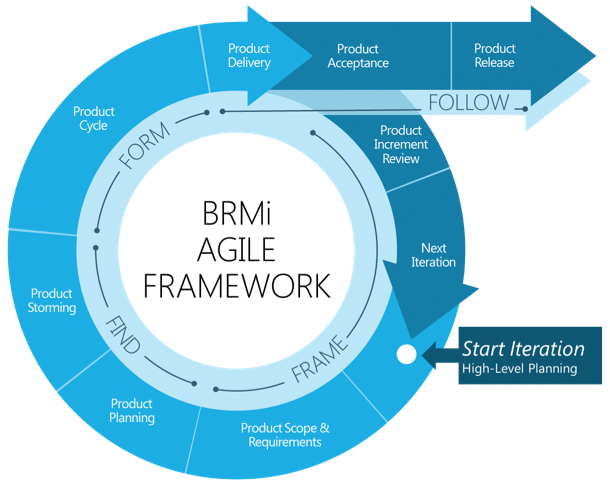 BRMi's Agile framework is activity agnostic and integrated with our pivotaF4 delivery framework.
Read more about BRMi's Agile framework in action.

BRMi's development, security & operations (DevSecOps) and continuous integration/continuous development (CICD) framework rapidly provisions and configures the many infrastructure components needed to support deployment of applications.
Read more about BRMi's DevSecOps & CICD framework in action.