Moving Your
Business

and

Technology

Forward
BRMi is an innovative, business process-driven IT solutions provider. Our fundamental philosophy is to gain and leverage a deep knowledge of our client's mission and operational processes to quickly deliver the right solutions rather than iterate on the wrong solution until we get it right.
BRMi's services provide a coherent framework for our customers. Our solutions are driven by three delivery principles that maintain focus on creating value:
Optimization – Ensuring our customers' business processes and technologies are clearly understood to determine what solutions work best.
Agility – Designing and building future-proof technical capabilities to flex with business demands and easily respond to dynamic environments.
Performance – Using visual analytics and data science tools to help customers make the right strategic and operational decisions.
To drive systems modernization, BRMi's Agile and DevOps Frameworks facilitate rapid implementation of modern IT infrastructure and app dev. Here's how we do it:
High-value rapid return is enabled through an integrated development and operational cadence that yields s lean application development lifecycle, while simplifying the transition to a secure, hybrid cloud delivery paradigm.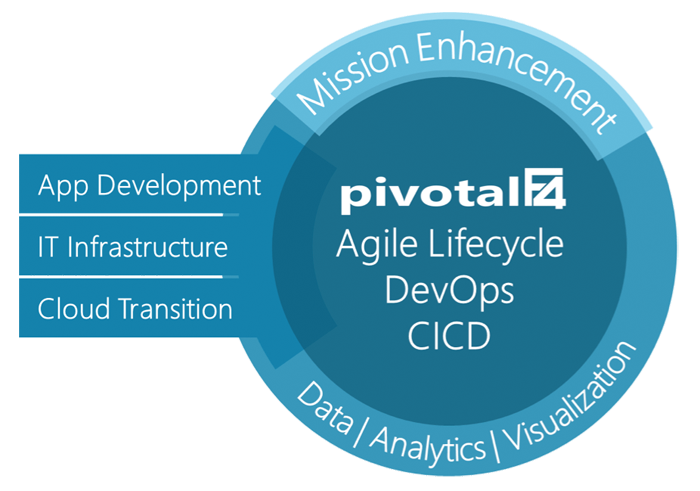 Application Development, Testing, and Deployment
BRMi developers produce enterprise and mobile applications in your environment. Our competencies include .net, Java, PHP, mobile, and others, as well as Agile and waterfall methodologies.
IT Infrastructure/Cloud Transition
Modernizing mission support systems is key to meeting current mission requirements and enabling rapid changes in the future. BRMi expert teams will identify the best platforms and hosting services for your needs.
Data/Analytics/Visualization
BRMi will help you make more informed decisions by enabling access to the information you need, using a repeatable agile methodology to provide results. Our expertise in implementing business intelligence (BI) tools enables us to transform disparate data sets into powerful visualizations of mission, investment, and performance information.
Mission Enhancement
We use the right mix of strategy, architecture, and process management to develop IT solutions that provide immediate and long-term value.
Pivotal | Agile | DevOps | CICD
BRMi's pivotalF4 is the foundational methodology to our service delivery and can be applied equally to all customer needs. Our approach is scalable and adaptable to engagements of all sizes and complexity. Our Agile and DevOps Frameworks, integrated into pivotalF4, are designed to provide optimal delivery cadence for our customers.

BRMi's service delivery methodology, pivotalF4, is combined with our Agile and DevOps Frameworks to provide guidance to our delivery teams. pivotalF4 is tailorable, scalable, and repeatable to ensure delivery of the right outcomes in the first service iteration.
To ensure continuous mission value for our customers, pivotalF4 is grounded in the application of our in-depth technology services, business acumen and mission knowledge. Read more about our accompanying Agile and DevOps Frameworks below.

BRMi'S

AGILE FRAMEWORK
Our Agile Framework is activity agnostic – equally effective when applied to all BRMi's services and is a best-of-breed hybrid of market-leading methodologies.
Grounded in proven design principles, the framework is designed to be collaborative, scalable, outcome-focused, and time-boxed.
We use Emergent Design and Intentional Architecture to provide appropriate levels of detail for product characteristics to encourage a lean lifecycle.
The framework is integrated with pivotalF4.