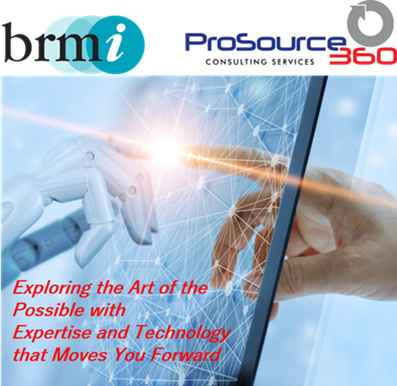 BRMi and ProSource360 are exhibiting at the 2019 Defense Health Information Technology Symposium (DHITS) held at the Caribe Royale Convention Center in Orlando, FL. Stop by Booth 120 to learn about the art of the possible with robotic process automation (RPA) in healthcare IT.
RPA transforms routine tasks into efficient, cost-effective, and reliable processes that bring readiness, better health, better care, and lower cost to the Defense Health Agency, Military Health IT, the warfighter, military families, and veterans. RPA's applications are almost limitless – forms processing, credential processing, help desk support, scheduling, and so much more.
BRMi and ProSource360 have teamed under a Small Business Administration mentor-protégé agreement to combine deep mission knowledge and experience with IT capabilities, business process improvement expertise, and intelligent automation technologies to health IT.