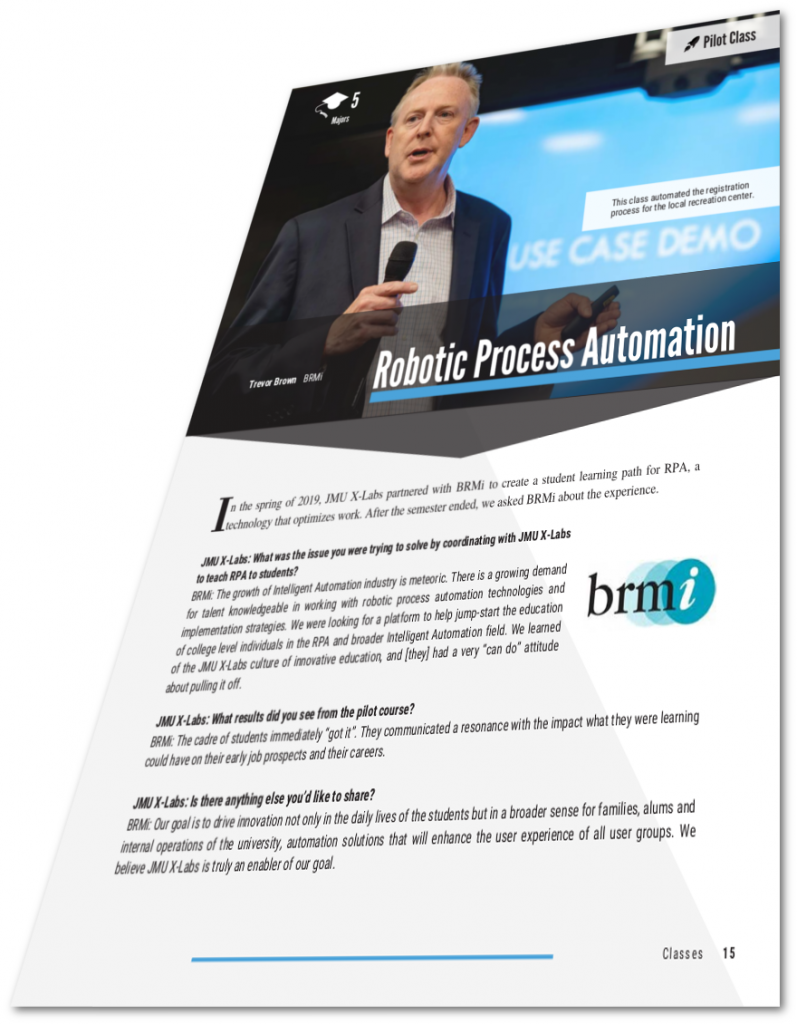 The August 2019 publication of 2018-2019 JMU X-Labs highlights BRMi's partnership with James Madison University to create a student learning path for robotic process automation. The spring 2019 offering of the Robotic Process Automation course was a big success. 2018-2019 JMU X-Labs covers the program's history and growth into transdisciplinary and project-based model of education.
Check out the interview on page 15 of the publication for our thoughts on the issue being solved by Robotic Process Automation, the results we've seen from the pilot course, and more! BRMi is continuing its partnership with James Madison University at the Harrisonburg, Virginia campus with another offering of Robotic Process Automation for the fall 2019 semester. Robotic Process Automation is part of BRMi's corporate commitment to its community and fulfilling the need for advanced education for its future technology workforce.
BRMi is an official industry partner of the awarding-winning JMU X-Labs. JMU X-Labs collaborates with distinguished government and industry organizations that give transdisciplinary student teams real-world experience.